North Korea are out of the running for the 2023 Asian Cup tournament in China after withdrawing from the Asian qualifiers for the 2022 FIFA World Cup tournament in Qatar. North Korea won't be able to participate at the next edition of the Asian Cup in China since the World Cup qualifiers are part of the qualifying rounds for China 2023.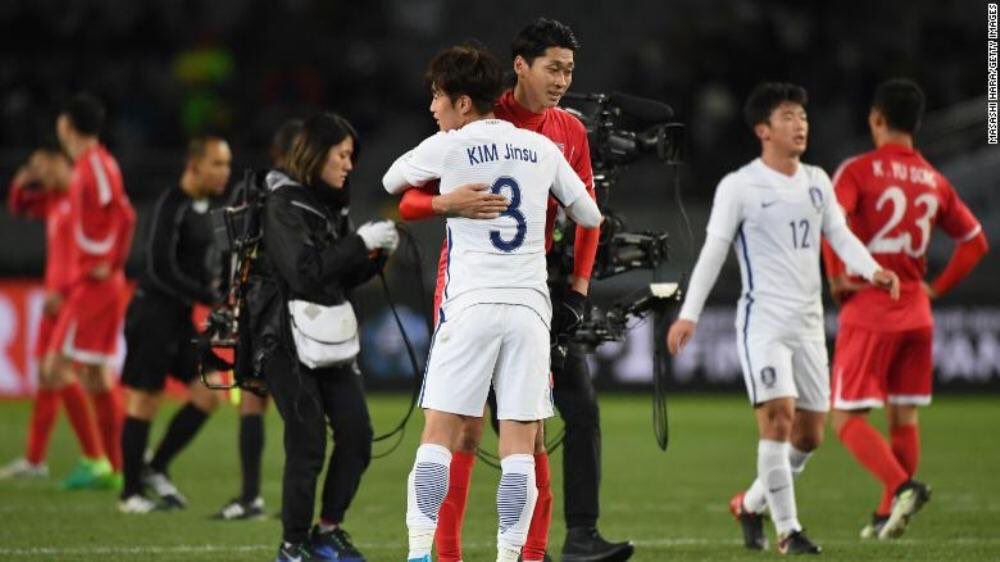 For the World Cup qualifiers, North Korea were drawn bye into the second round where they were drawn in Group H. The North Koreans were drawn in the same group as rivals South Korea, Lebanon, Sri Lanka and Turkmenistan in the second round of the Asian qualifiers for next year's FIFA World Cup tournament.
North Korea played five times in the second round of the Asian qualifiers before the decision to withdraw was made as pointed out earlier. In the first of those five games, Jong II-gwan scored twice to give North Korea a 2-0 win at home to Lebanon.Jong scored a goal in each half to lead his team to victory.
In their second game, the North Koreans made it two wins in as many games with the slim 1-0 victory at the expense of hosts Sri Lanka. Jang kuk-chol scored the only goal of the game midway into the second half to give North Korea the three points at stake. The Lebanon and Sri Lanka games were played in September 2019.
North Korea dropped points for the first time in Group H with the goalless draw at home to rivals South Korea in October 2019.
For the November 2019 games, North Korea were beaten 3-1 by hosts Turkmenistan before playing out a goalless draw at the home of Lebanon. The North Koreans had a record of two wins, two draws and one loss from their five games before the withdrawal decision was made last year.