North Korean youngster Han Kwang-song has been attracting a lot of interest from clubs in Europe and his agent has confirmed that Inter Milan and Juventus are some of the clubs who are trying to sign him in the January transfer window. The Cagliari forward was able to come up with seven goals in just 17 games while on loan at Perugia, who play in the second division, when he spent the first half of last campaign on loan at the club. He has since come back to Cagliari for the 2018-19 campaign but did not manage to score a goal in seven league games. As a result, the North Korean youngster has been loaned out back to Perugia.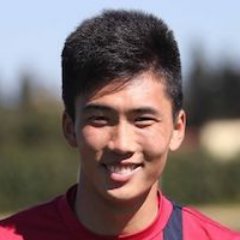 His agent Sandro Stemperini, though, claims thatKwang-song could soon be playing alongside the likes of Mauro Icardi or Paulo Dybala considering the interest shown by Juventus and Inter Milan in the recent weeks. He has claimed that there have been discussions between Cagliari and Juventus. Prior to making the switch toPerugia,Han Kwang-song had come up with only five Italian top flight appearances for Cagliari. He also became the first player from North Korea to come up with a goal in the top flight of Italian football. He has featured in two games for the North Korean national team.
"I'm not directly aware of anything happening in the summer. It may be that, in the many meetings between Juventus and Cagliari,
they went back to talking about Han but if so it was a discussion only between the two clubs.For January I'm certain because I was in those meetings and I worked on it. It wasn't simply that the clubs didn't agree, there was a difference between supply and demand
.It was a complicated
negotiation because it involved several other players, and unfortunately it wasn't successful," said Stemperini.