South Korea have already booked their place in this year's FIFA World Cup tournament in Qatar. They would be making their 11th appearance at the World Cup stage when hostilities start at Qatar 2022. Their Qatar 2022 FIFA World Cup qualification journey began when they were drawn bye in the first round of the qualifiers in the Asian region. They were one of 34 teams to move from the first round to the second round in the Asian region without kicking a ball.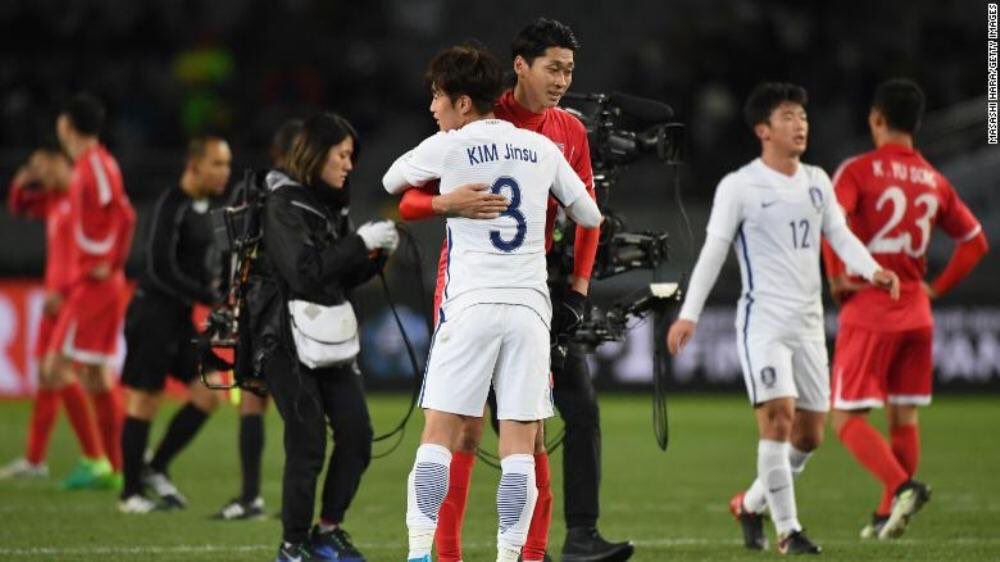 In the second round of the Asian qualifiers for this year's World Cup tournament, South Korea were drawn in Group H alongside rivals North Korea, Turkmenistan, Lebanon and Sri Lanka. They had to officially play six matches in the group after North Korea withdrew from the qualifiers. The five matches played by North Korea in the group before they took the decision were cancelled including the goalless draw at home to South Korea. At the end of the campaign in Group H, South Korea led with 16 points and six more points than Lebanon in second place, while Turkmenistan and Sri Lanka finished in third and fourth spot with nine points and zero point respectively.
The South Koreans made it to the third round of the qualifiers as group winners, while Lebanon had to sneak in as one of the teams who finished with the best results amongst those in second place at the end of the second round of qualifiers.
In the third round, both South Korea and Lebanon were in the same group. They were both drawn in Group A alongside Iran, Iraq, Syria and the United Arab Emirates. Iran and South Korea finished in the top two thereby qualifying automatically to Qatar 2022, while the United Arab Emirates in third place will have to see off Australia in the playoffs to have a chance to face Peru in the inter-confederation playoffs if they want to go to the World Cup tournament in Qatar.