North Korea made history by becoming the first Asian nation to move past the group stage at the World Cup during the 1966 edition in England. The North Koreans made their mark at the tournament despite the fact that they were making their World Cup debut. North Korea were in Group D alongside Chile, Soviet Union and Italy. They were the only Asian representative at the tournament.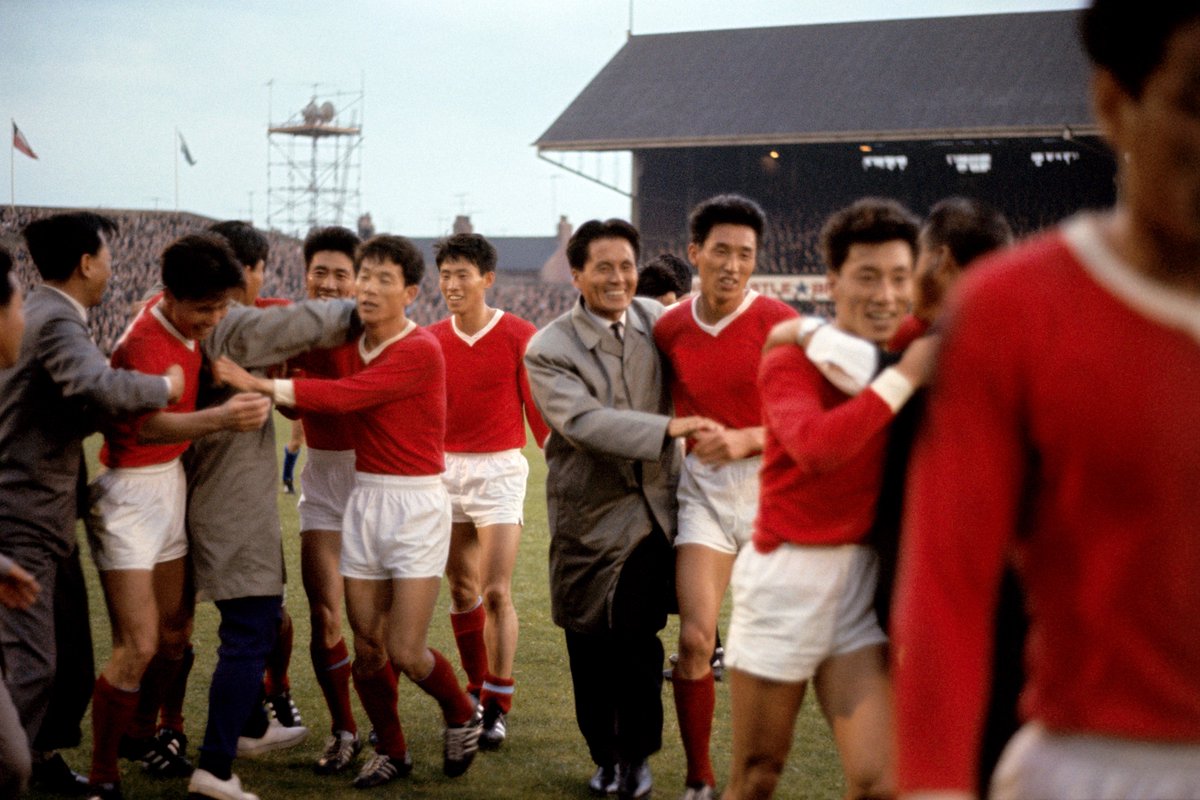 The North Koreans began their maiden World Cup tournament on a bad note after they were thrashed 3-0 by the Soviet Union. Eduard Malofeyev was the star of the show with two goals and one in each half, while AnatoliyBanishevskiy scored the other goal. Malofeyev and Banishevskiy scored within two minutes in the first half with the second Soviet Union goal from the latter coming on 33 minutes. Malofeyev was responsible for the first and last goal of the game with the last one coming two minutes from the final whistle.
In their second group game, North Korea needed a late equaliser to secure a draw via a 1-1 draw. Pak Seung-zin scored two minutes from time to cancel out the opener from Marcos via a 28th minute spot kick. The North Koreans needed to beat Italy in their last group game to make history as the first Asian team to make the knockout stage of the World Cup and they did just that with Pak Doo-ik getting the winner on 42 minutes to stun the Italians 1-0. The North Koreans finished second in the group with four points from three games after the shocking win over Italy. They qualified for the World Cup knockout stage from Group D alongside group winners Soviet Union who had nine points from three games.
In the quarterfinals, North Korea took a 3-0 lead against Portugal after 25 minutes before their opponents bounce back to score five goals and win the game 5-3 thereby securing their place in the last four of the competition.