The Asian qualifiers for Qatar 2022 FIFA World Cup tournament resumed over the past week without North Korea whose previous results have been voided.  North Korea had their results voided after they withdrew from the World Cup qualifiers at the second round stage.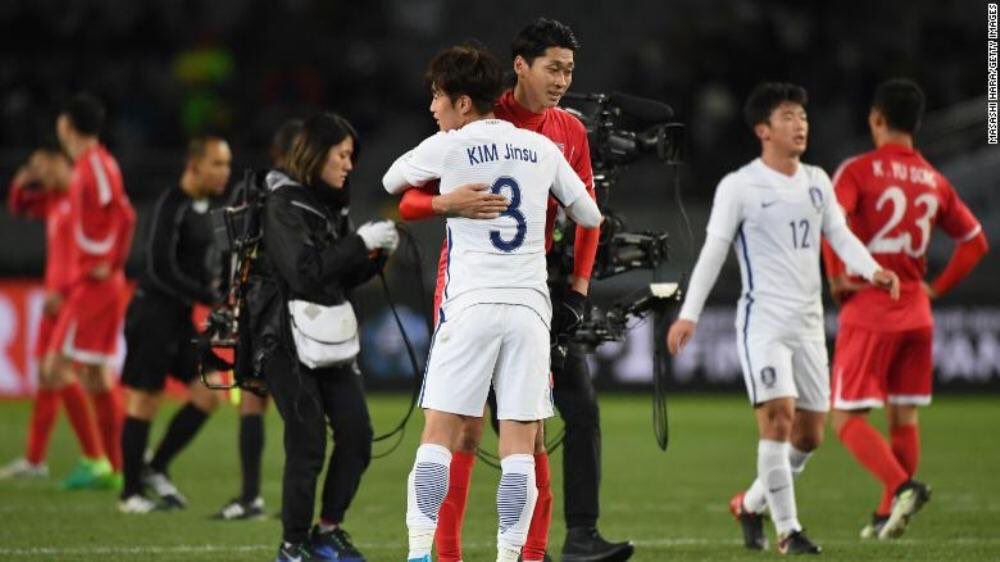 North Korea had three games left to play in the second round of the qualifiers before the decision to withdraw thanks in part to the effects of Covid-19.
The North Koreans still had Sri Lanka (home), South Korea (away) and Turkmenistan (home) to play in Group H of the second round qualifiers in the Asian region before their withdrawal. They had a record of two wins, two draws and a defeat from the five games played and were in serious contention for the third round before their results were cancelled as a result of their withdrawal from the qualifiers.
In their first game in the second round of the Asian qualifiers, North Korea defeated Lebanon 2-0 at home thanks to the brace from Jong II-gwan. The second game also ended in a win for North Korea at the expense of Sri Lanka. Jang kuk-chol scored midway into the second half for the only goal of the game as North Korea recorded a 1-0 away win over their opponents.
In the Korean Derby between hosts North Korea and South Korea, there was not winner or loser as the two teams settled for a goalless draw. The result halted the winning run from North Korea and they never recovered till the withdrawal.
North Korea were beaten 3-1 by home team Turkmenistan in their fourth game of the qualifiers as they tasted defeat for the first time before playing out a disappointing goalless draw at Lebanon in their fifth and final game. All the results against North Korea were cancelled and that affected Turkmenistan who are now out of the running for the third round alongside Sri Lanka thus leaving South Korea and Lebanon as the top two teams in the group. Both South Korea and Lebanon are on course to qualify for the third round.